Pumps for the nuclear power sector
The plant's pump-making history is over one hundred years long. The first water pumps, made already in 1902, were designed for sugar mills. The company was making liquid ring-vacuum pumps in the 1930s and rotary vacuum pumps at the end of the 1940s. In the 1960s, the manufacture of special pumps made of titanium was started. The 1980s were marked by continued intensive development of new pumps for the oil and chemical industries and other sectors.
To support the growth of production of injection-moulded plastics made of crude oil, "Sumy Frunze NPO" PJSC started to make multi-stage centrifugal pumps, type CNS in 1980. Over 10,000 pumps of this type have been employed in the oil industry today. The pumps are operated not only in the ex-USSR countries, but also in Iran, Syria, Argentina, Pakistan and others. This type of pump is highly demanded among oil companies, particularly those operating in west Siberia. During its 30-years' history, the CNS family of pumps has undergone significant improvements and extension of the range of pump types.
The industrial development of the 1990s drove the invention and manufacturing of new pumping devices.
New types of vacuum pumps, rotary vane pumps and centrifugal pumps for the chemical, coal, metallurgical, paper-making and other industries have been added to the existing product lines. New pumping technologies have been implemented.
The factory has become the leading supplier of special pumps for nuclear power plants.
This range includes, in particular, the GCN 195M type with a capacity of 8,000 kW and a heat transfer fluid flow rate of 20,000 m3per hour, which is designed for the primary circuit of VVER-1000 blocks, and 14 types of secondary circuit pump (feed pumps, condensate pumps, circulator pumps).The pump manufacturing operations are located in special production facilities that comply with all requirements of regulations and safety standards applicable to the nuclear power sector. The pumps are subject to stringent technical controls and testing. The total service life of such devices is at least 30 years.
Pumps made by Sumy engineers have been operated successfully in nuclear plants in Russia, the Ukraine, Armenia, Lithuania, Bulgaria, Finland, the Czech Republic, Hungary, the Slovak Republic and China.
195 M Master circulator pump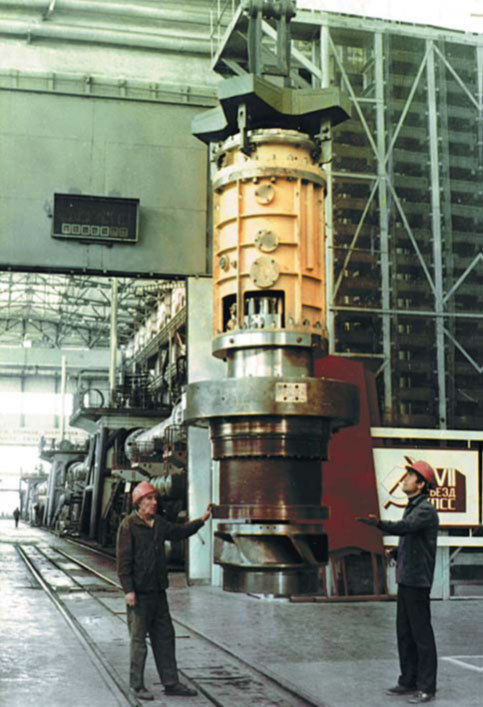 Multi-stage centrifugal pumps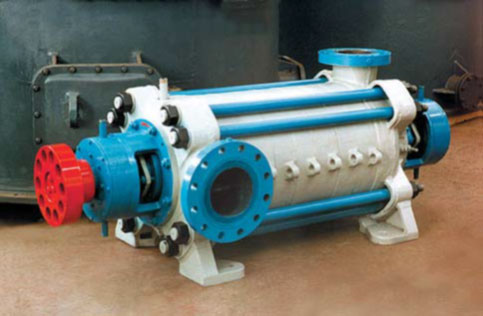 Vertical centrifugal pumps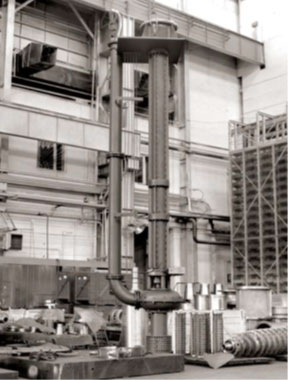 Multi-stage pumps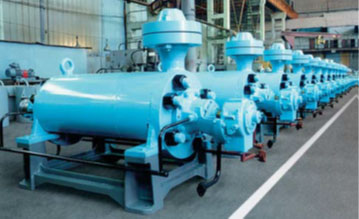 Condensate pumps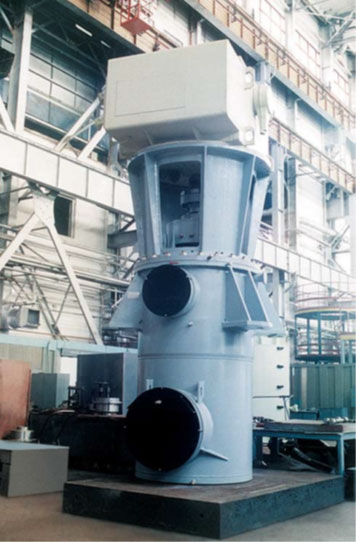 Feed pumps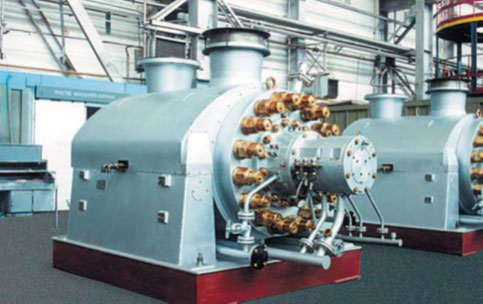 Special pumps