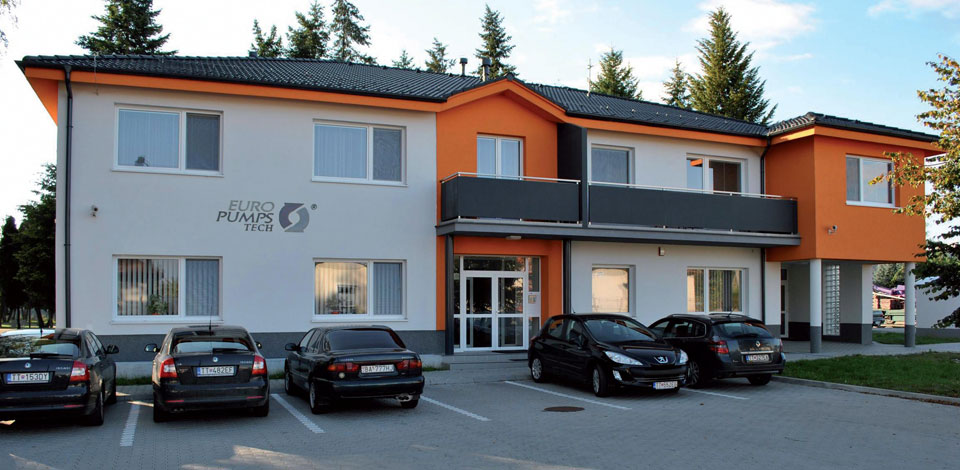 EURO PUMPS TECH, s.r.o. is an affiliate of ISH PUMPS OLOMOUC a.s., a manufacturer of industrial pumps. The company, formerly ISH&MSA Cerpadla a.s., was renamed to ISH PUMPS OLOMOUC a.s. as at 1 June 2012. The company came into existence through the amalgamation of ISH-Cerpadla a.s. Olomouc and MSA Cerpadla a servis armatur s.r.o. Dolní Benešov in 2004.

The tradition of pump manufacture of the former companies dates back to the time when they became a part of the SIGMA concern. With their broad range of manufactured products, the companies ranked among the leading pump equipment making companies in the Czech Republic. EURO PUMPS TECH, s.r.o. is an exclusive sales agent of ISH PUMPS OLOMOUC a.s. for the Slovak Republic.

Since 1999, the company has been a holder of a certificate of conformity to TN EN ISO 9001:2000, which currently covers all of the sale, installation and repair of pumping devices and control devices, pipe fittings and metallurgic materials, and implementation of integral process plant projects with a focus on pumping technology.

The company's main goal is to deliver high-standard services and products to ensure the satisfaction of customer needs. EURO PUMPS TECH, s.r.o. approaches every customer individually, offering professional technical advice and flexible service.

Its range of products and services is subject to regular reviews to ensure that they are aligned with customer requirements and wishes. Since the quality the company delivers is largely influenced by its suppliers, business relations are developed only with those of them which are demonstrating reliability on a long-term basis.
The repair service facility was built in 2010 and approved for use and occupancy in 2011. The company thus has its own product repair unit, in addition to access to the repair facilities of the ISH PUMPS OLOMOUC affiliate.
In April 2011, the company's existing certification under ISO 9001:2009 was extended by addition of environmental management certification under ISO 14001:2005. In 2014, the company obtained the certification under STN OHSAS 18001 and thus completed its Integral Management System.
In 2014, EURO PUMPS TECH, s.r.o. signed a cooperation agreement with SUMY NPO, a leading Ukrainian plant specialised in the manufacture of pumps, pipe fittings, compressors and technology assemblies, and became its exclusive sales agent for the Slovak Republic and the Czech Republic.
The company also works with other pump manufacturers: it acts as a sales agent of Grundfos and Wilo and cooperates with SAER, GVR, Affetti and Faggiolati.
Repair facility: